Cover Reveal for Life is Better with You by Shannon Paige
Join us for the Cover Reveal of Life is Better with You by Shannon Paige. Fans who love Fake Relationships, Forced Proximity, and Co-Workers/Office Romance will swoon for this light and humorous romance. Keep scrolling for more details about this sweet cover.
Release Date: 10/17/2023
Genres: Contemporary Romance
Trope: fake relationship, opposites attract, friends to lovers, one bed, forced proximity, found family, co-workers/office romance, and cinnamon roll MMC
Pre-Order Now At Your Favorite Retailers
→
Amazon/KU Link
https://amzn.to/3PLbLdW
B&N Link
https://www.barnesandnoble.com/w/books/1144022401
Fake dating is supposed to be platonic. Someone maybe should've told them that sooner…
Aspen
Luke Simmons is my best friend at the office. A cinnamon roll in human form. Sexy in a nerdy way. A forever kind of guy.
Not my type at all.
My abandonment issues would never let me pick a guy like Luke. So, when he needs a fake girlfriend to bring home for a holiday wedding, I agree. It's not like I'm going to fall in love with him.
Or so I kept telling myself…
Luke I've been pining for Aspen Shaw for years. Her beauty, that adorable birthmark, her intelligence…she's perfect. Too bad the feeling is totally unrequited. So, I'm not about to let a little forced proximity—or the one bed we'll be forced to share while we're staying with my family—make me do something stupid. Like profess my undying love. Especially since she has no idea I'm moving away after New Years…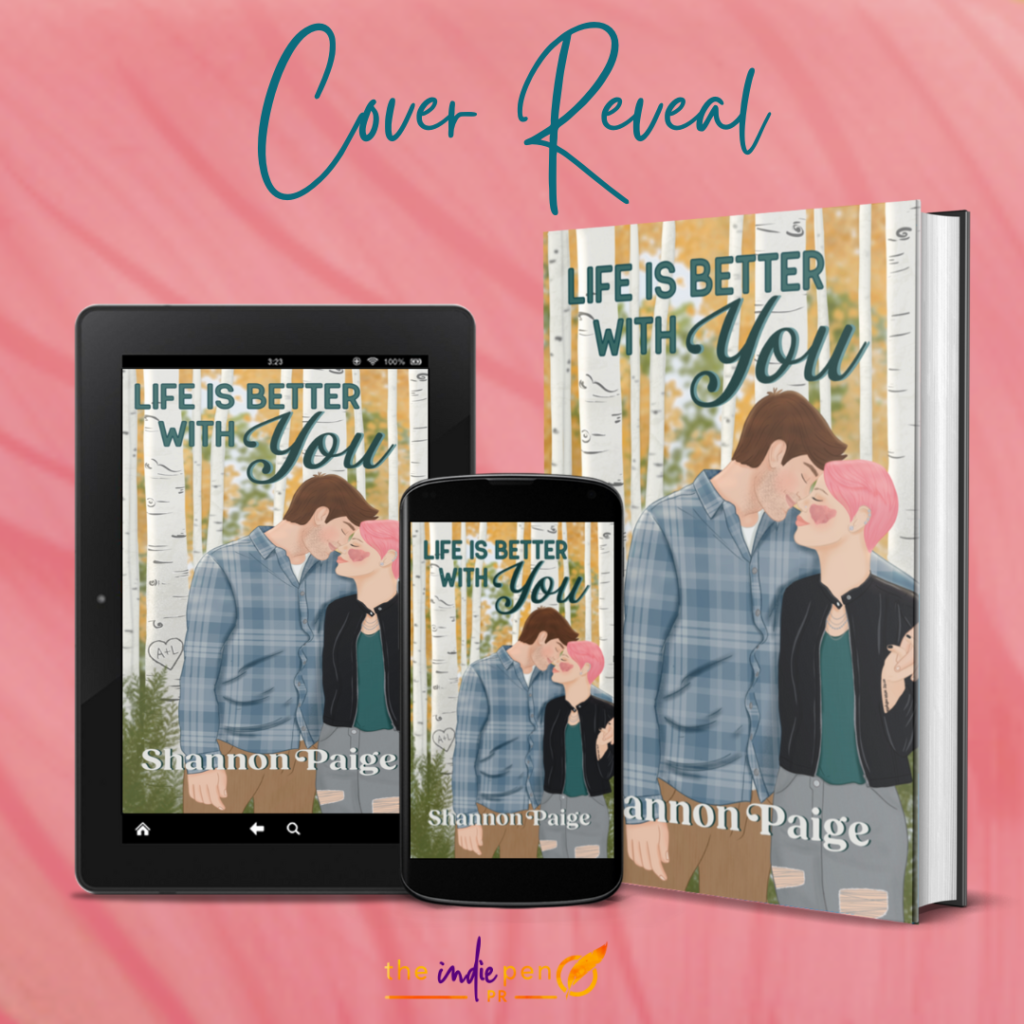 About Shannon Paige
Shannon Paige is an author of swoon-worthy romances featuring perfectly imperfect characters whose stories include a dash of heart, heat and humor as they work towards their happily ever afters. Shannon married to the-boy-next-door (they met in kindergarten) almost 30 years ago. She has three grown children and resides in the Rocky Mountains of Utah. When Shannon isn't writing romance novels, you'll find her in one of two places; either traveling the globe on various adventures, taking copious amounts of photos, and taste testing all the local cuisine, or relaxing on her porch swing, not leaving the house for days. You can find Shannon at @ShannonPaige_author on Instagram or visit her website, www.Shannon-Paige.com
Facebook | Smashwords | Instagram | Goodreads
This promotional event is brought to you by Indie Pen PR